Leisure time

Discover the beautiful landscape of the region by being active in nature. Go hiking or biking, explore the national parc "Hunsrück-Hochwald" or try a journey with a railroad pedal car.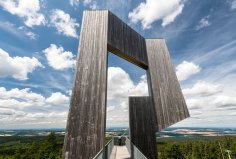 National Park
Discover the National Park and have adventures in the area surrounding Hunsrück-Hochwald National Park. It offers the beauty of nature, forests, mountains, cliffs, and plenty of peace and quiet.
More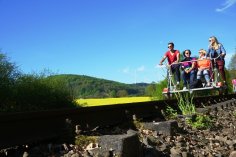 Railroad Pedal Cars
Beyond doubt, one of the most exciting activities the Glan-Valley has to offer: 40 km of unused railroad track want to be discovered by you..
More