National Park Hunsrück-Hochwald

The Hunsrück-Hochwald National Park is located in both Rhineland-Palatinate and Saarland. The large contiguous forest area is already considered a "hotspot region for biological diversity".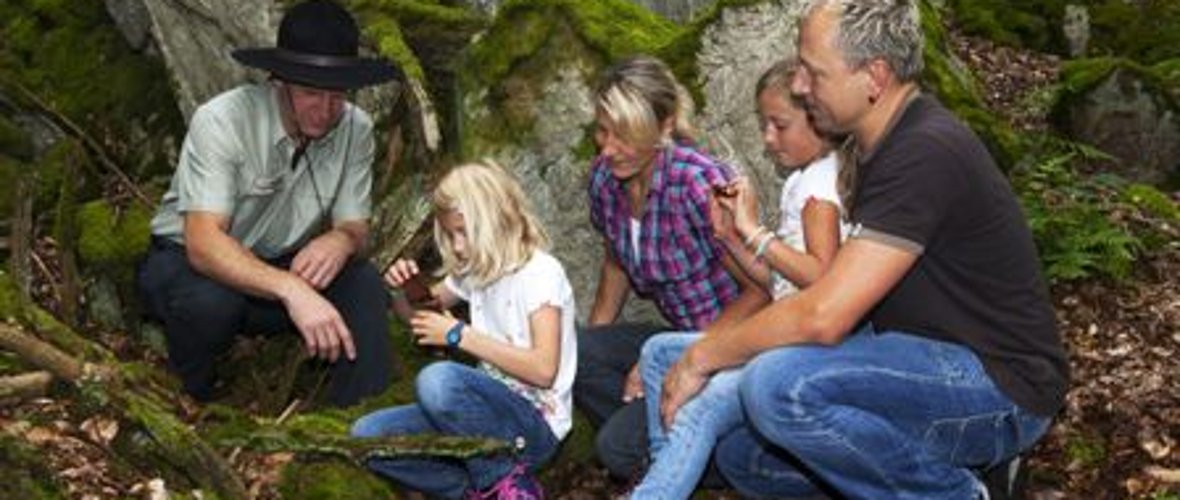 Come and visit the untouched forest of tomorrow. Admire "dead" trees full of life. Experience mythical beech forests. Embark on a quest to find the wildcat. Be fascinated by the impressive rock formations. Smell the scents of the forest, wood and arnica. Breathe in the best air in Germany. Simply enjoy nature! Or discover the history of the Celts and the Romans. Numerous relics give Hunsrück National Park a unique profile consisting of both nature and culture.
More information to the guided Ranger-tours, the exhibition of the national park and all offers

Explore the National Park by App

The app is available for free in the App and Play Store, the links to it and more info about the app can be found online via: www.nlphh.de/app
Offers around the National Park

At Nationalparkregion-Hunsrueck-Hochwald you can find informations about tourisc services in the region of the Hunsrück-Hochwald National Park.