Baumholder City Lake

The heart of the city. Relax at the City Lake, at the sand beach and go for a swim. Admissson is free.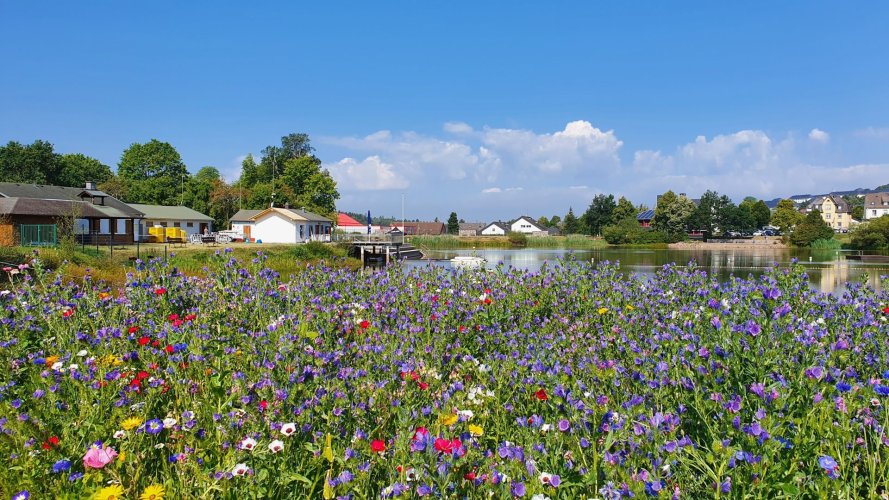 This 7 acres natural lake has good water quality and is open for swimming. Additionally there are beach volleyball courts and a large sandbox for the kids.

In summertime coffee and delicious cake ist served.
Next to the parking lot there is a big playgrounf for younger and older children, a place for playing boule and a fitness area. A bike park completes the offer for the whole family.

© VG

© VG

© VG

© VG

© VG

© VG

© VG

© VG

© VG

© VG

© VG

© VG
In the wintertime (depending on weather conditions) the lake can be used for ice-skating.