Regional museum "Goldener Engel"

The regional museum in the Goldener Engel Cultural Center presents the history of the region, the origins of the Baumholder military training area and the more than 60 years of the U.S. location in Baumholder with its effects on the town and surrounding communities.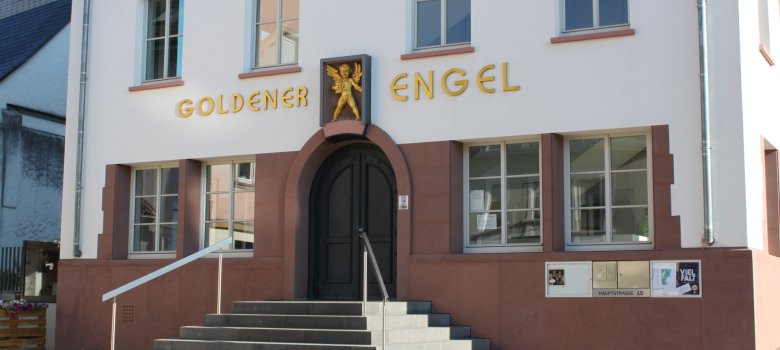 Embedded in Baumholder's history, beginning with its early history, the period from the arrival of the U.S. military to the present day, with many formative influences on the city and its population, is presented with a focus on the top floor of the Golden Angel. The Golden Angel building was closely associated with this development as a hotel, bar and vaudeville.

When the U.S. Army established a garrison on the already existing Baumholder military training area in 1951, the at times more than 20,000 American soldiers and their families brought the "American way of life" to the small agricultural town and the surrounding communities. The changes brought about by the many soldiers with their foreign way of life, which had a great influence on the development of the region and also on the thinking of the German population, are illustrated and made tangible.

In the Baumholder region, what could be observed in later years throughout Germany and Europe took place on a small scale and in fast motion: the Americanization of daily life. This interesting and for the town also wild time in the 50s and 60s is presented with different means (texts, pictures, objects of daily life, music, press articles, films etc.) and is the main topic of the exhibition. ) and is the main theme of the exhibition in the attic of the Cultural Center "Golden Angel".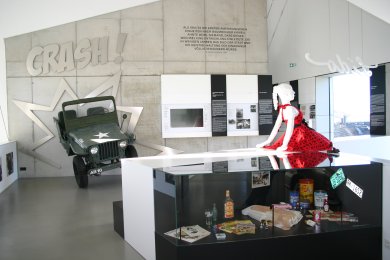 Guided tours
Guided tour through the regional museum in Baumholder with the history of the German-American friendship
More

© VG Baumholder

HeikeRost.com, © Heike Rost

Klingshirn, Ines, © VG Baumholder

© VG Baumholder

HeikeRost.com, © Heike Rost

© Horst Schulz

© Horst Schulz