Dream loop Gräfin Loretta

The Gräfin Loretta trail offers historic places, deep and calm creek valleys, enchanted sites and sublime views into the distance along the shores of the Nahe River.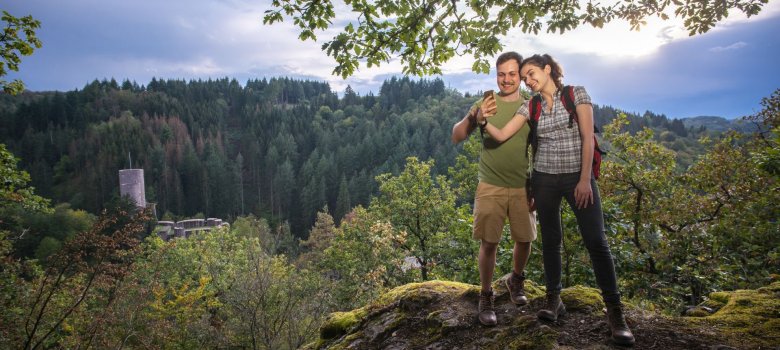 Klaus-Peter Kappest, © Klaus-Peter Kappest
Visit the premium hiking trail featuring history, nature and special details such as the "Kaiserallee", the "Frauenburg" and the "path of trolls" for our little guests. A visit of the "Frauenburg" is a highlight on this trail for anyone interested in history. Numerous rest areas invite you to stay and indulge in the beautiful experience.

Starting point:  Parking lot for hikers at the shore of the Nahe River (adress for GPS: Bahnhofstraße 1, 55776 Frauenberg).
Length:  12,5 km
Duration:  approximately 4 hrs
Note: The difficulty level is moderate due to a few elevations.
Elevation:   398 m
Decrease:   399 m
Follow this sign: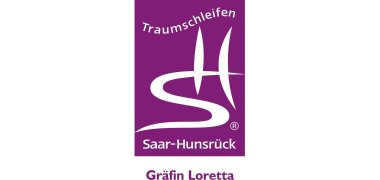 Stopping for a bite to eat
"Hof Café Frauenberg" - pizza, snacks and coffee bar

openin hours:
Tue - Sat: 7 am to 9 pm
Sun: 12 am to 9 pm

directly at the beginning of the hiking trail.

Hof Café Frauenberg
Bahnhofstraße 1
Beautification association Hammerstein
meals on request!
opening hours
friday       19.00 Uhr
saturday  15.00 Uhr
sunday    10.00 - 13.00 Uhr
                17.00 bis 21.00 Uhr.
Rüdiger Schneider – cellphone: 0173 - 996 21 50
Hotel Restaurant "Zum Stern"

opening hours
tuesday - friday 10.30 - 14.30 Uhr &  17.00 Uhr
meals are served between
11.00 - 14.00 Uhr &
17.00 - 21.00 Uhr
Annette Rech, Ausweilerstr. 2, 55774 Baumholder,