Nahesteig

Premium hiking on 35 km between water, rock & gemstone between Neubrücke and the city of Idar-Oberstein. Always next to the river Nahe.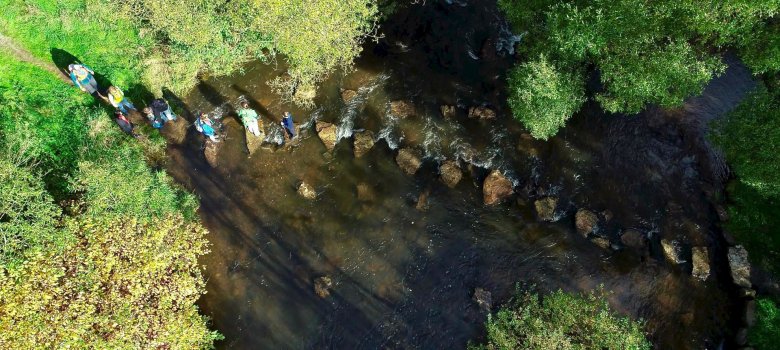 The Nahesteig is a route hiking trail. Thanks to the 5 train stations and various bus stops along the route, individual tours can be planned. Timetable information: www.rnn.info

Starting points: Hiking parking lots are available in Hoppstädten Weiersbach, Nohen and Idar-Oberstein.
Length: 35 km
Profile: medium to difficult
Duration: approx. 11 hours
Season: all year round, surefootedness is necessary
Follow this sign: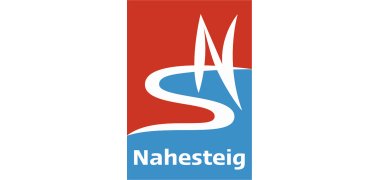 The Nahesteig leads for about 35 km along the Nahe, past impressive rock formations, down to the river and up to heights with great views.

It is in various sections a moderately difficult, in some places challenging tour, surefootedness is a prerequisite for this wonderful hike.

The still young Nahe has created an impressive landscape in its upper reaches. It has dug its bed deep into the rock, steep rock faces alternate with gentle passages along the banks. In some places ropes help with the ascent and descent.

Along the route, train stations and bus stops provide good opportunities to plan the respective day's tour individually. The trail is linked to three "Traumschleifen" and several local hiking trails, which makes many hiking variations possible.

Surefootedness is a prerequisite for this trail!

Many hosts along the route have designed a special Nahesteig picnic, which provides the right refreshment for hungry hikers along the way. Where exactly the red picnic bag can be ordered and picked up, you can find out in the info box on the right.